GrECo JLT Insurance Brokers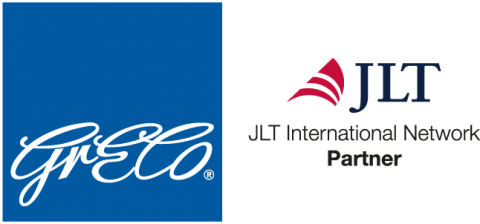 Jardine Lloyd Thompson Group (JLT Group) is one of the world's leading providers of insurance, reinsurance and employee benefits related advice, brokerage and associated services. Our client proposition is built upon its deep specialist knowledge, client advocacy, tailored advice and service excellence.
JLT Group is quoted on the London Stock Exchange and owns offices in over 40 countries with more than 10,000 employees. Supported by the JLT International Network, it offers risk management and employee benefit solutions in 135 countries.
GrECo JLT Group is a privately-owned insurance and reinsurance broker and consultant with over 90 years of history. Headquartered in Vienna, GrECo JLT operates in 16 countries via 52 offices and employs over 800 staff. We are a specialist broker with its distinct industry specialties: Energy, Power, Mining, Construction, Aviation, Financial Institutions, to highlight only a few.
Our collaborative approach enables us to share knowledge, solve problems and deliver the best solutions for our clients. We have the freedom to take on new challenges, think creatively and capture opportunities that others may not. We always aim to do what is right for our clients, our colleagues, our trading partners and our shareholders.
In Russia JLT Group and GrECo Holding adopted and execute a joint investment plan. We are committed to provide Russian companies with innovative insurance and digital solutions, open new reinsurance markets, ensure quality risk management and access to JLT service and expertise and to support the Russian insurance market.
JSC GrECo JLT Insurance Brokers (Russia) is a team of experienced and recognized professionals servicing the largest Russian and international accounts.
←
Back to Event